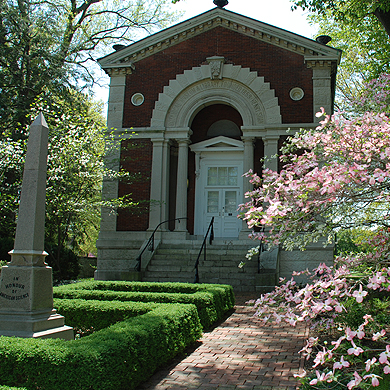 In partnership with the St. Louis chapter of the Japan America Citizens League (JACL), the Garden's Stephen and Peter Sachs Museum will host Connecting the Pieces: Dialogues on the Amache Archaeology Collection
April 27 through May 12, 2019.
The exhibit employs interpretive displays and artifacts to share the story of Japanese Americans imprisoned at the Amache Internment Camp in Southeastern Colorado during World War II and the gardens they created while detained.
Additionally:
Finding Solace in the Soil: The Archaeology of Gardens and Gardeners at Colorado's Japanese American Internment Camp
In conjunction with Connecting the Pieces: Dialogues on the Amache Archeology Collection, the Garden is honored to welcome exhibit curator Dr. Bonnie J. Clark of the University of Denver for this special presentation. Admission is free.
Some of the most significant Japanese-style gardens in the United States are not to be found in botanical gardens or parks, but in WWII-era confinement camps. This presentation overviews the methods and results of six seasons of landscape archaeology at Amache, located in southeastern Colorado. The site contains an incredibly well-preserved record of how the people of Japanese ancestry incarcerated there transformed a hostile landscape through strategy and skill. By integrating a program of historical research, community engagement, and intensive garden archaeology, the University of Denver Amache Project is expanding the view of what internee gardens are, how they were created, and their import, both to those who made them and us today.
May 5, 2019
2:00 – 3:00 pm
Missouri Botanical Garden — Shoenberg Theatre
For more information, visit mobot.org/events.